What happens here is more than skin-deep.
Our welcoming spa & salon is motivated by care, intention and excellence.
At Elizabeth Jacob Spa & Salon, helping you feel like your most centered, radiant, take-on-the-world self is our specialty. Since we opened our doors in 2004, we have worked to create an environment where you will feel relaxed and enriched—via rejuvenating spa & salon services.
Our location is unique and beautiful, just like you.
Some folks like marble and chrome. We prefer a slightly more understated charm and elegance. In our 100-year-old building, beside the rhythm of the river, you'll find rustic ambiance, room to relax, and a boutique with locally-sourced treasures.
Our salon is warm, welcoming, and often filled with laughter.
In a friendly atmosphere driven by the highest aesthetic standards, you'll experience haircuts & color, nail services, professional makeup and lash services.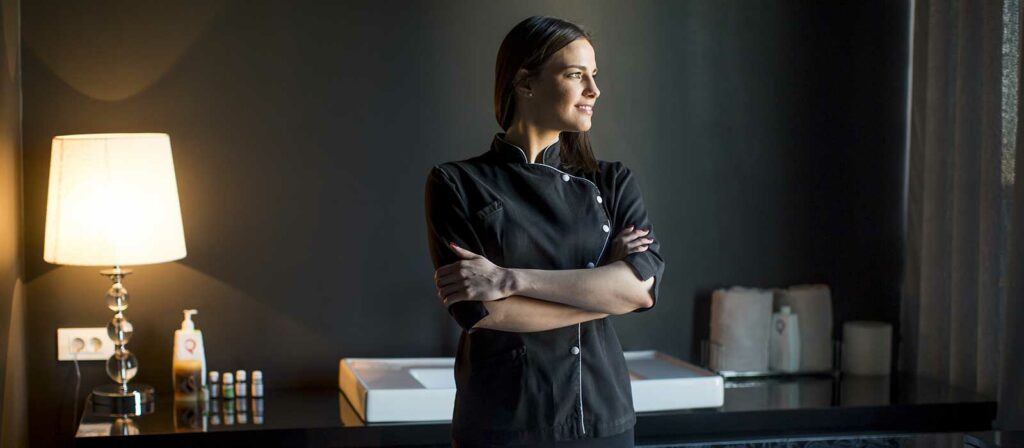 Our spa is upstairs. It's elevated, literally and figuratively!
Experience enriching and relaxing massages, facials, body treatments and waxing in our tranquil spa.
We give back to our community.
Our community in Northern Baltimore County gives us so much. We believe it's our social responsibility and privilege to give back. Each year we partner with local charities such as the Hereford Food Bank, TRU Rescue and My Neighbors Foundation.
To achieve the finest result, we use the finest products.
To maintain your look and keep the experience alive, you may wish to purchase our products from our retail shop. At Elizabeth Jacob Spa & Salon, we carry our own exclusive haircare line—and we also carry these hand-picked lines which support our commitment to quality: